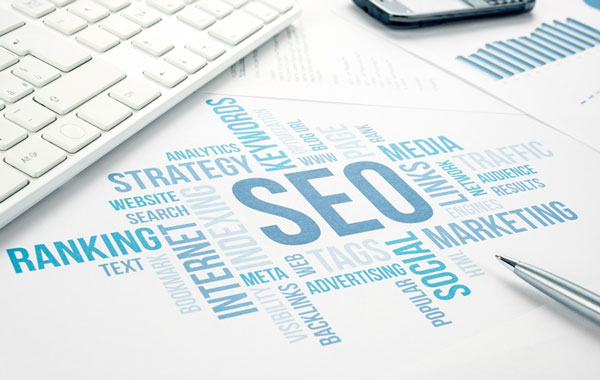 1. Quality of Information, Products, Services

Provide information, products, services that users / readers (your target customers) really want to have.
So if you want to be on the Top, first focus on users, the products, services, and information you provide to users are the best possible, have high value, and are well-reviewed by users, that is a factor. top importance. Then there are the techniques and technologies that will help you/your company to optimize your content/website to be friendly with Google's search engine, then you have a better chance to get to the Top in the search engines. sword.
2. Organize the information structure on the website
Organizing website information structure is very important as the foundation for successful SEO
Imagine how many floors you need to build a building, you need to design the structure and architecture in advance to bear the load for the house, when you have a good foundation and beam frame, it is very solid and solid, not afraid of the elements. hurricane, magnitude 6.7 earthquake, SEO too
HUB Content and Keyword..
Keyword difficulty is divided into 3 levels: Difficult (common keywords 2-3 words), Medium (usually 4-6 words) and Easy keywords (Longtail long tail over 6 words).
Keyword allocation according to the HUB-Content nesting model is as follows:
POPULAR Keyword: Set at category/or major topic level
MEDIUM - medium competition(Medium Keyword): Set topic/or article level
EASY (Longtail Keyword): Set the level of leaf articles.
When allocating keywords corresponding to pages such as hierarchical model, HUB Content, optimizing SEO Onpage on each page with target keywords for each page, and leading 2-way links as above
Article pages (level 3) with long tail keywords will be easier to get to the top and high CTR rate, then these pages will push the keyword to the upper level topic page (level 2) PageRank will pass the value to push along. direction from the bottom up. Then the chance to get to the TOP from a medium level of competition will be better, similarly from level 2 push back to level 1, over time the keyword difficulty level will also enter the top.
Pages with a high PA index of 15-20 or more
From the pages with many Page visits filtered out from Google Analytics.
On these pages put keywords with medium to difficult competition to point to the corresponding landing page, remember to put articles on related topics.
3. How to convey Information, Messages
To convey the best information to users is very important because not many customers come to your site but trust your products and services right away, what you need to do is when you have the opportunity to find ways to impress. To impress and create trust with customers, you need to understand the following Copywriting principles to convey good information:
Research, find out information about the topic to be written
Focus on customer interests first
Incorporating emotions in content
Incorporating the Fundamentals of Copywriting to Persuasion
Gain attention
Focus on customers
Emphasize benefits
Make a difference, distinguish yourself from competitors
Prove your product difference
Establish trust/Create credibility, trust
Customer urges and calls to action (CTA)
Add personality, originality and branded style
Use the words: Urgent, unique, helpful, instructive, advise, etc.
Simplify content makes the message clear and concise
Think outside of the box, always being creative to find better ways to convey information to users.
4. How to Present Your Content More Attractive
Presentation and presentation of information, more attractive serve readers better, retain customers onsite longer and most importantly increase conversions.
User Experience (UX) – Better user experience with these suggestions:
Present attractive, easy-to-read content that is easy to grasp key information
Make an attractive Headline and set a large font size of about 20px
Outline Heading items that make a strong impression in each paragraph
Create Hooks for articles with impressive opening paragraphs (sapo)
Hierarchical organization H2, H3, with subheadings suitable for the content of each paragraph
Split between paragraphs using spaces to separate
Each paragraph 2-5 sentences, no more than 4 lines per paragraph
Content text: increase Font size, increase line height (font: 15-16px, line 22-24)
Highlight key phrases with bold
Anchor text uses blue text color and underline
5. Website Optimization – OnSite and Onpage
Distinguish On-site Optimization and On-page Optimization
On-site optimization is a prime technique to optimize the overall SEO of the entire website: navigation structure, URLs, robots, sitemap, ...
On-page optimization is the technique of optimizing a specific page (page) to optimize the target keywords, keyword placement, keyword density, and many other factors.
Onpage optimization techniques have also had many documents written on this issue, so I only list the most important points below:
Allocation of keywords, keyword density on the page is reasonable
Choose 1 main keyword (target keyword), 3-5 secondary keywords
The main keyword appears in the tags:
Title, Description, H1, URL
Appears in H2, H3 . tags
In content about 3-5 times right at the beginning, middle, and conclusion.
In ATL image
Anchor text
Strong/Bold
Place links to contextually related articles
Provide external links to trusted sources
6. Speed, Speed ​​and Speed
Why do I have to rewrite 3 times from Speed? Because it's so important.
Website loading speed is a key factor, because mobile users are not patient enough for pages to load more than 5 seconds because on mobile there is only 1 screen unlike on desktop with many tabs. A new information Google announced the formula: PAGE SPEED=$$$, those who do e-commerce business most clearly and a typical case study is
When you process the speed is under 3s, the conversion rate, the purchase increases to 60-70% (even more like the share of TIKI)
In fact, in Vietnam, the 3G network is not good, you can do it below the threshold of 5s is very good, when you do this, the user experience will be very good, and your number of pages will definitely be INDEX more each time. Google crawls your website. Page load time is inversely proportional to the number of pages indexed. See the picture below to see more clearly
7. Website/Content Promotion
When you have quality content, optimized and ready to promote, PR then you will satisfy customers and when readers love you Google will love you.
Write a summary of the main content to share on social networking sites: G+, Facebook, Twitter, Pinterest, Blogger, SlideShare, Google site, which are sources with large communities and great interactions to attract users. to your site, and also a safe way to build backlinks.
Build backlinks from reliable and relevant sources, ensuring the following factors:
Build from pages with the same topic field
Not much is needed, but the quality of the link placed in the body of the article is the most valuable, so writing Guest Post articles for pages in the same field
Build your own free blogs like Blogspot, Google site, Linkedin
Participate in Blogs, Social Networks that interact with threads on the same topic, answer questions and link back to your blog posts for more detailed answers.
Hopefully the above article of XSEO will help you SEO Website more easily. To learn more about other interesting products and articles, visit XSEO to learn more!!!
I wish you success!
-------------------
Source: : https://xseo.vn/
Experienced XSEO's free software: https://xseo.vn/466/723/xseo-2020-free.html
Email: info@xseo.vn